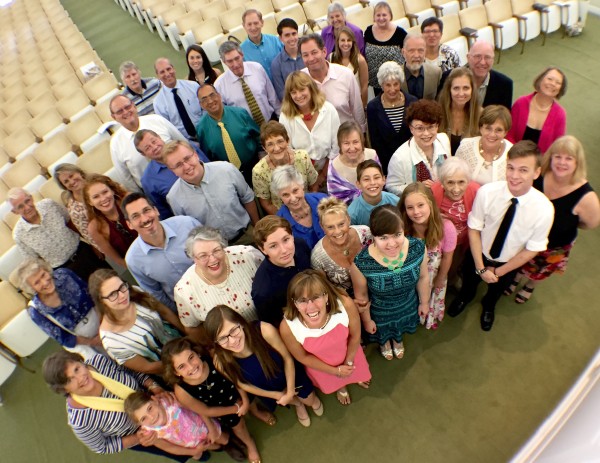 To those leaning on the sustaining infinite, today is big with blessings.
First Church of Christ, Scientist, Winter Park, is pleased to announce plans to its downtown Winter Park campus. To better fulfill its mission and outreach within the community, church functions are being consolidated into a single new state-of-the-art building on the south portion of the property. The developer of the north portion of the property, Condev, is planning to build 16 luxury townhomes. ACi Architects is serving as architect for the redevelopment of the entire property.
"We are grateful for the opportunity to better meet our church's needs and also provide this development opportunity within Winter Park's central business district," says Steven Wennerstrom, Chairman of the Executive Board. "Our church has a long history in the community, and we plan to be here for a long time to come." The original church edifice of First Church Christ, Scientist was built in 1958, and editions were completed in 1985. The church enjoys the distinction of being the oldest tenant on Park Avenue, having maintained a public Reading Room there since the mid 1960's.
Condev was founded in 1969, and is regarded as one of the most respected developers in Florida, having constructed over 1,000 homes and 25,000 apartments. ACi Architects, based in Winter Park, brings a wealth of real estate experience to this project, having been involved in more than $3 billion of real estate development.
The Church of Christ, Scientist, is a Christian denomination, with the Bible and especially Jesus' teachings at the heart and soul of its practice. Christian Science was discovered in 1866 by Mary Baker Eddy, and the church is headquartered in Boston, Massachusetts. Christian Science and it's healing ministry rests entirely on the affirmation from the Bible that "God is Love."
Our new church building is expected to break ground by summer of next year, and towards the end of this year we'll start holding services in a temporary location. We invite our extended church family to join us at our temporary location, and we look forward to welcoming you to our new building in 2019!