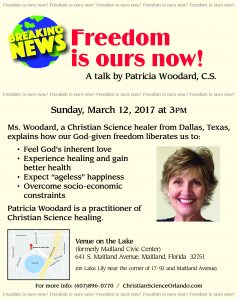 Join Christian Science Lecturer Patricia Woodard from Dallas, Texas for a talk that will tell us how we can experience freedom now!
The event will be at Venue on the Lake located at 641 S Maitland Ave, Maitland, FL 32751, at 3:00 p.m. on Sunday, March 12, 2017.
All are lovingly invited to attend!